Deep Well Available for Preorder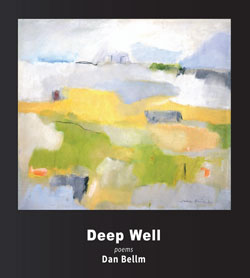 Now available for preorder; releasing March, 2017, Dan Bellm's Deep Well.
With a touch on the keys of language as light as the air we breathe, Dan Bellm traces his mother's death, and abides her continuing presence, as the keeper of "this/ blessing of kindness" which is both hers and his. Deep Well is a book of the purest poetry I have read in a long time. I am grateful for it.
-- Alicia Ostriker, author of Waiting for the Light
Just Released: Cat Painters
Cat Painters: An Anthology of Contemporary Serbian Poetry
Edited by Biljana D. Obradović and Dubravka Djurić
Preface by Charles Bernstein
Cat Painters is the first comprehensive anthology of contemporary Serbian poetry to appear in English. Collecting the work of 71 Serbian poets born since 1940, this book includes Serbs living in Serbia; diasporic Serbs living in the US, France and Italy; Roma and Jewish Serbs; a Japanese who lives in Serbia; and LGBT writers. Half of those included are women. Read more...
the red one, from Thaddeus Conti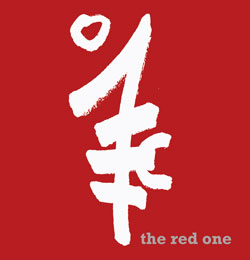 The latest from Thaddeus: 375 drawings representing Thaddeus Conti's continuing exploration of the American nightmare. Read more...
The New Orleans Poetry Festival, 2017
The New Orleans Poetry Festival, which will take place April 14-17, 2017, is now accepting proposals. Check it out.
Lavender Ink/Diálogos is proud to be a co-sponsor, with Trembling Pillow Press, of the fest.
Kirkus Reviews Seghers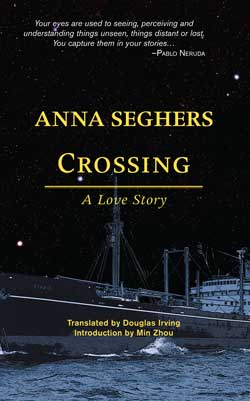 Advance reviews for the Douglas Irving translation of the great Anna Seghers's Crossing: A Love Story, are beginning to appear, first of all at Kirkus, who is also featuring the book in their Fall Preview.
Special Offer for Dillard Students
Dillard University Students, Fall semester, 2016:
You can order your copy of N.O. Lit: 200 Years of New Orleans Literature, to be delivered to the classroom, here:
The Fry Pans Aren't Sufficing Reviewed in Publishers Weekly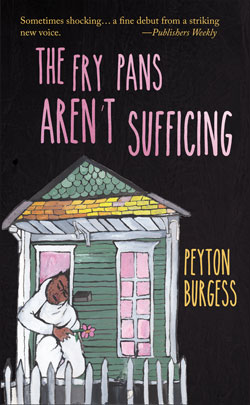 Sometimes shocking and often strange, this is a fine debut from a striking new voice.
—Publishers Weekly
Read the entire review...
Ralph Adamo Interview in Rain Taxi
Check out Ralph Adamo interviewed in Rain Taxi.
Two New Releases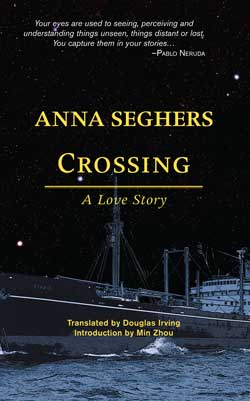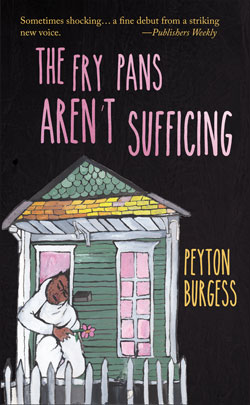 Now available for preorder, releasing this fall:
Anna Seghers's Crossing: A Love Story finds the acclaimed German novelist at the peak of her lyric and narrative abilities. This, the last of her major novels to be translated into English, should return Selghers to the attention of the English-speaking world.
Also coming soon, Peyton Burgess's hilarious and poignant The Frying Pans Aren't Sufficing, a stunning debut about which Yusef Komunyakaa says: "Personal and surreal, these poignant survival stories coax the reader into moments of shared feeling, into truth, reflection, and simple beauty."