Gardeners Release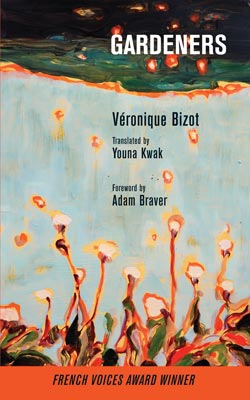 Releasing June 1: Gardeners by  Véronique Bizot
... a wild and unrelenting chorus of voices that thrilled me and terrified me in equal measure.
--Catherine Lacey, author of The Answers and Nobody Is Ever Missing
These are haunting and strangely beautiful stories. Bizot's characters interrogate and ultimately redefine our ideas of nature and social responsibility, leaving us to confront our expectations of each other and the world. We are indebted to Youna Kwak for bringing this unique voice into English and doing it so well.  
--Peyton Burgess, author of The Fry Pans Aren't Sufficing
Reading this book is like listening to music in a key you never knew existed. Each tale is unique, and utterly surprising at every turn. Gardeners sticks. Bizot's characters, and their voices, will be with me for a long time.
--Nicholas Mainieri, author of The Infinite
Gardeners is a captivating, hypnotic collection, thought-provoking and thick with the flavors of Beckett and Poe. I loved it, and carry the stories with me.
--Bill Loehfelm, author of Let the Devil Out
---
Release of The Virgin Mountain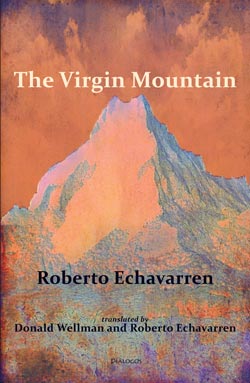 Next up in our list, forthcoming this summer: The Virgin Mountain, a remarkable long poem by Uruguayan master Roberto Echavarren, translated by Donald Wellman and the author.
You don't know Latin American poetry unless you know Roberto Echavarren. The Virgin Mountain shows off his wit and innovation, his neo-baroque style blended seamlessly with surrealism, translated beautifully by Donald Wellman in collaboration with the multilingual author. Step into this long poem, and the way you see gender, nature, history—the world—will be transformed forever.
—Jesse Lee Kercheval, Dorset Prize winning author of America That Island Off the Coast of France
---
Youna Kwak wins Grand Prize from FACE
Youna Kwak, the brilliant translator of Véronique Bizot's Gardeners, due out from Diálogos this June, has won this year's Grand Prize in translation from the FACE (French American Cultural Exchange) Foundation in the US, for her sample translation of Daewoo by François Bon (Fayard, 2004). Look for publication from Diálogos in 2019. This will be the first full-length work by Bon, who is highly regarded in France, translated into English.
"Daewoo is an evocative and powerful novel based on documentary research and interviews with former employees of the Korean corporation. It focuses on the stories of four women and on the haunting absence of a fifth one, Sylvia, who committed suicide after the plant closed."
"The reader is moved and devastated by this exploration of those who have fought to the point of losing connection with life, or even life itself, for one of them."
—Le Matricule des anges
Deep Well Available for Preorder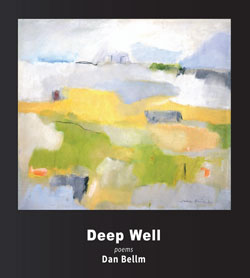 Now available, Dan Bellm's Deep Well.
With a touch on the keys of language as light as the air we breathe, Dan Bellm traces his mother's death, and abides her continuing presence, as the keeper of "this/ blessing of kindness" which is both hers and his. Deep Well is a book of the purest poetry I have read in a long time. I am grateful for it.
-- Alicia Ostriker, author of Waiting for the Light
Just Released: Cat Painters
Cat Painters: An Anthology of Contemporary Serbian Poetry
Edited by Biljana D. Obradović and Dubravka Djurić
Preface by Charles Bernstein
Cat Painters is the first comprehensive anthology of contemporary Serbian poetry to appear in English. Collecting the work of 71 Serbian poets born since 1940, this book includes Serbs living in Serbia; diasporic Serbs living in the US, France and Italy; Roma and Jewish Serbs; a Japanese who lives in Serbia; and LGBT writers. Half of those included are women. Read more...
The New Orleans Poetry Festival, 2017
The New Orleans Poetry Festival, which will take place April 14-17, 2017, is now accepting proposals. Check it out.
Lavender Ink/Diálogos is proud to be a co-sponsor, with Trembling Pillow Press, of the fest.
Kirkus Reviews Seghers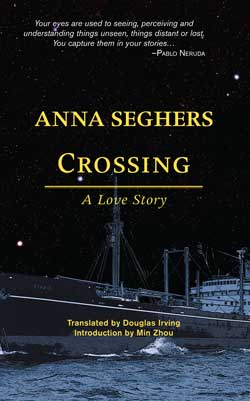 Advance reviews for the Douglas Irving translation of the great Anna Seghers's Crossing: A Love Story, are beginning to appear, first of all at Kirkus, who is also featuring the book in their Fall Preview.
Special Offer for Dillard Students
Dillard University Students, Fall semester, 2016:
You can order your copy of N.O. Lit: 200 Years of New Orleans Literature, to be delivered to the classroom, here:
The Fry Pans Aren't Sufficing Reviewed in Publishers Weekly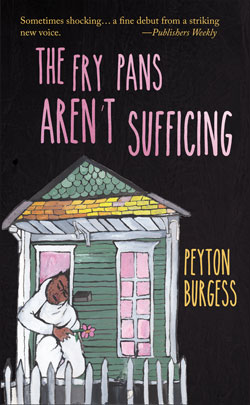 Sometimes shocking and often strange, this is a fine debut from a striking new voice.
—Publishers Weekly
Read the entire review...
Ralph Adamo Interview in Rain Taxi
Check out Ralph Adamo interviewed in Rain Taxi.