Coming: January, 2013
Vitreous Hide, by Michael Tod Edgerton.
Announcing
The inaugural title from Diálogos is now available for preorder. Peter Thompson's translation of this lyrical and feminist last volume in Nabile Farès' great trilogy, La Découverte du nouveau monde, presents us with the emptiness of the moments just after Algeria's war with France, and asks us what, exactly, we fight for.  There are no easy answers in this remarkable book, written in Farès' inimitable and heavily experimental style. Preorders are now being accepted for October delivery.
---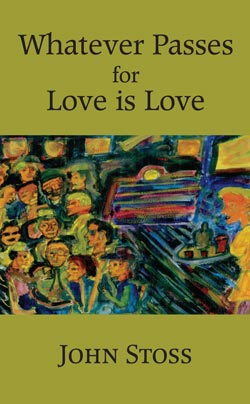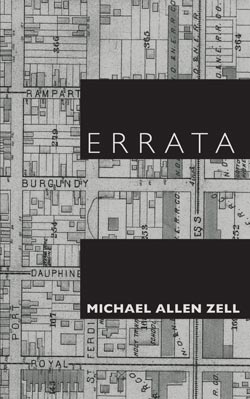 Also, let me direct your attention to our first new release this Fall: Errata, by Michael Allen Zell. Michael Martone called this neo-noir New Orleans meditation "...swollen with meaning... evocative, efficacious, effortlessly magical..."  Check out the book page for order info plus Michael's reading and launch schedule.
Take a look, also, at Whatever Passes for Love is Love, by John Stoss. Imagine a teleplay about the Maple Leaf Bar poetry scene in the late 70s, and you'll have some inkling of this surreal romp through New Orleans culture.
Want a free copy of Errata or Whatever Passes (or almost any other of our titles)? All you have to do is write a review. Email for more info.
And of course be sure to check out the current catalog.
---
 What else is coming out this Fall and next Spring?
Look for The Alteration of Silence: Recent Chilean Poetry, edited by Galo Ghigliotto and William Allegrezza, before the end of the year.  Also watch for three new Fell Swoop collaborations: What Else Do You Want? by John Miller, Industrial Loop by Joel Dailey, and Under The Sky Of No Complaint by Richard Martin.  Under our new Diálogos imprint, look for new translations of the great Mexican poet Gabriel Magaña Merlo, translated by PEN Center USA's Translation Award winner for 2012, Suzanne Jill Levine. From Diálogos, besides Peter Thompson's translation of Nabile Farés' stunning experimental novel, Exile and Helplessness , we'll be releasing a Donald Wellman translation of Emilio Prados, among others. And from Rebirth Books, look for a new anthology of New Orleans literature, the most complete edition of such since 1949, edited by the incomparable Nancy Dixon.
---
This is only the beginning. Check back in the coming weeks for announcements of workshops, conferences, and all sorts of literary endeavors.
Thanks for visiting the site, and thanks for your support--
Bill Lavender
Where to buy Lavender Ink and Diálogos Books
Readers:
There are several ways to buy the books we publish. One easy way is simply to buy them from this web site. We make the most money on them when you do it that way, and since we constantly struggle at or just below break-even, we appreciate your shopping in that way. But you can also feel free to order from your neighborhood bookstore or the standard online sources (who sometimes will discount out titles and undersell us; that's ok-- go ahead and take advantage of the best deal you find).
If you prefer to pay by check rather than using our shopping cart here on the website, just email your order to orders@lavenderink.org. We will respond with a digital invoice you can include with your payment.
Bookstores and Libraries:
We handle our own fulfillment of wholesale orders. We offer standard trade discounts and terms. To order from us, send a purchase order via email to orders@lavenderink.org. You may also fax the PO to (602) 707-7528. We will respond to your order with precise terms.
Teachers:
We provide desk copies and in some instances review copies to teachers who assign our books. Email orders@lavenderink.org with your request.
(Note: Bookstores and individuals interested in purchasing books please see our Contact page.)
About Lavender Ink and Diálogos
Lavender Ink was founded in 1995 in New Orleans by Bill Lavender, who is still the Director and Editor in Chief. The Press is a sole-proprietorship, not a 501-C3 nor any other type of corporation, and is funded solely by revenues from book sales and some small grants and funding initiatives for individual books. Prior to 2012 the press published only poetry, but is now publishing fiction, nonfiction and other genres, also. Diálogos is an imprint of Lavender Ink devoted to literatures which have cross-cultural significance, primarily but not exclusively literature in translation. It is envisioned, too, that such work will often have a political component.
Although there is no formal editorial board, submissions are peer-reviewed via a large network of poets, writers and scholars around the nation. Many of the authors and translators in our current list peer-review new submissions, and though the list of those who have helped out in the past is long, we single out Peter Thompson, professor of romance languages at Roger Williams University, longtime friend and supporter of the press, whose advice on matters of translation and world literature we cannot do without. It was out of conversations with Peter that Diálogos was born.
---
Guidelines for Manuscript Submission
Lavender Ink and Diálogos welcome submission via our Submission Manager. We are interested in any work of literary merit in any genre, including anthologies or collections. Submitters are encouraged to study our list before submitting.
We are interested in any work of literary merit, normally in the broad categories of Contemporary Poetry and Fiction and Literature in Translation. We will, however, consider work in other genres as well, in our "open" category.
While our two imprints represent different categories of publications, you need not concern yourself with which imprint you are submitting to. The two imprints emphasize the following:
Lavender Ink: Contemporary Poetry, Fiction and other genres in English.
Diálogos: Works of international or cross-cultural significance, including works in translation and/or any work which engages multiple cultures. It is envisioned, too, that such work will often have a political component.
To submit a manuscript, please upload the complete manuscript, prefaced by a letter of introduction and biographical note listing publications and any other relevant data, all in a single document. If the work is a translation or anthology, include information about publication rights.
The preferred format for the manuscript is MS Word or .rtf. Please use .pdf only if the original is in another format or if there are graphics or delicate spacing issues.
Payment/Compensation and Contractual Issues: We do not pay advances, but we do pay royalties. A standard royalty arrangement would be 30% of net proceeds. Note that royalties are calculated on the net, not on the list price.
Normal terms include 10 free author copies and the access to buy any quantity at 50% of retail. We will send out a limited number of review and promotional copies, but we do not normally purchase paid advertising. Authors are expected to assist in their own promotions with readings, social media, review solicitations, etc.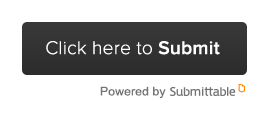 Lavender Ink and Diálogos, Contact Information for Individuals and Institutions
Anyone is welcome to email questions or queries. 
Individuals are encouraged to buy books directly from this website. Click on one of the catalog links above for an alphabetical list of titles or authors, or use the Search tool to search by author, ISBN, title, or key word.
Bookstores, Libraries, Resellers:
To order our books for resale or for library use, please email us the following information--
The title or titles you wish to stock, and the quantity you want.
The discount and terms you would like.
The shipping address.
The name, email, and phone number of whoever will be responsible for payment. Payment in advance is required unless previous arrangements have been made.
Libraries:
We want to see our books in libraries and to that end we will offer you discounts comparable to wholesale. Simply email us the information requested from bookstores, above.
Teachers:
If you would like to use one or more of our titles in one of your courses, we will provide you with a desk copy, free of charge.
Reviewers:
If you want to review any of our books, just email and we will send you a review copy.
Authors:
For manuscript submission instructions, see our About page.
---
Lavender Ink and Diálogos Books are imprints of Diálogos, a sole proprietorship registered in Louisiana.
Diálogos
3216 St. Philip Street
New Orleans, LA  70119
(504) 813-9891
orders@lavenderink.org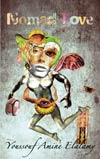 By Youssouf Amine Elalamy
Translated by John Liechty
ISBN 978-1-935084-58-7
Ebook 978-1-935084-59-4
120 pages: $16.95 -- October, 2014
This is a story written entirely with water.