Coming: January, 2013
Vitreous Hide, by Michael Tod Edgerton.
Announcing
The inaugural title from Diálogos is now available for preorder. Peter Thompson's translation of this lyrical and feminist last volume in Nabile Farès' great trilogy, La Découverte du nouveau monde, presents us with the emptiness of the moments just after Algeria's war with France, and asks us what, exactly, we fight for.  There are no easy answers in this remarkable book, written in Farès' inimitable and heavily experimental style. Preorders are now being accepted for October delivery.
---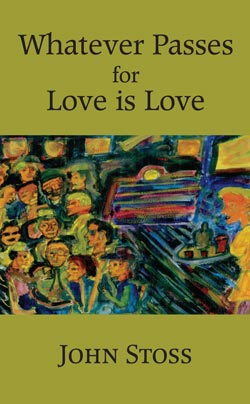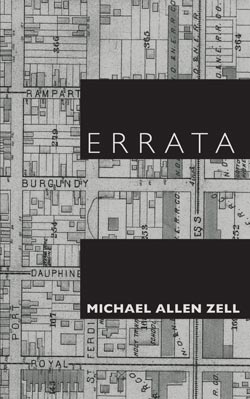 Also, let me direct your attention to our first new release this Fall: Errata, by Michael Allen Zell. Michael Martone called this neo-noir New Orleans meditation "...swollen with meaning... evocative, efficacious, effortlessly magical..."  Check out the book page for order info plus Michael's reading and launch schedule.
Take a look, also, at Whatever Passes for Love is Love, by John Stoss. Imagine a teleplay about the Maple Leaf Bar poetry scene in the late 70s, and you'll have some inkling of this surreal romp through New Orleans culture.
Want a free copy of Errata or Whatever Passes (or almost any other of our titles)? All you have to do is write a review. Email for more info.
And of course be sure to check out the current catalog.
---
 What else is coming out this Fall and next Spring?
Look for The Alteration of Silence: Recent Chilean Poetry, edited by Galo Ghigliotto and William Allegrezza, before the end of the year.  Also watch for three new Fell Swoop collaborations: What Else Do You Want? by John Miller, Industrial Loop by Joel Dailey, and Under The Sky Of No Complaint by Richard Martin.  Under our new Diálogos imprint, look for new translations of the great Mexican poet Gabriel Magaña Merlo, translated by PEN Center USA's Translation Award winner for 2012, Suzanne Jill Levine. From Diálogos, besides Peter Thompson's translation of Nabile Farés' stunning experimental novel, Exile and Helplessness , we'll be releasing a Donald Wellman translation of Emilio Prados, among others. And from Rebirth Books, look for a new anthology of New Orleans literature, the most complete edition of such since 1949, edited by the incomparable Nancy Dixon.
---
This is only the beginning. Check back in the coming weeks for announcements of workshops, conferences, and all sorts of literary endeavors.
Thanks for visiting the site, and thanks for your support--
Bill Lavender