Announcements
2 New Releases by Adeena Karasick to Launch at the New Orleans Poetry Festival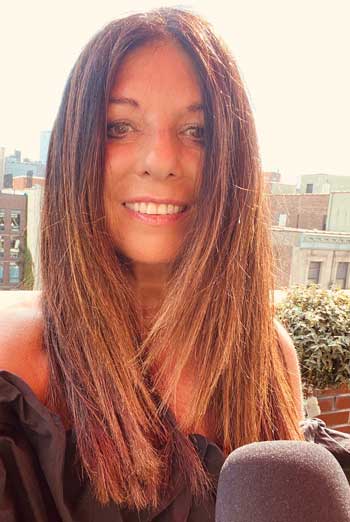 This April we will be launching two poetically, visually and politically arresting titles by Adeena Karasick at the New Orleans Poetry Festival, which is taking place April 13-16. Adeena performs at 4 PM that Saturday, April 15, at Café Istanbul in the New Orleans Healing Center, along with her collaborator, designer/author Warren Lehrer.
The release event, which will be preceded by a poetry/music improvisational performance by Hank Lazer and guitarist Holland Hopson, is one of several events featuring Lavender Ink and Diálogos authors at the fest.
Ouvert Oeuvre: Openings

Inscribing what Levinas might call "espace vital" (the space we can survive), Ouvert Oeuvre: Openings is an ecstatically wrought, never quite post-Covid celebration/trepidation of openings, written by Adeena Karasick and visualized by master book artist/vis lit pioneer Warren Lehrer.

Aerotomania: The Book of Lumenations

"Punning with conceptual condensations until pleasures become fireworks, joyously singing the language dynamic, displaying heartfelt learning, sexy switch-ups and flights of insight, this work by Adeena Karasick is a gasp-worthy balance of poetic eros, theoretical intelligence, and luminous suspicion…" —Rachel Blau DuPlessis
Signing and Reception follow the performance.