Announcements
Chad Foret, William Faulkner-William Wisdom Award Grand Prize Winner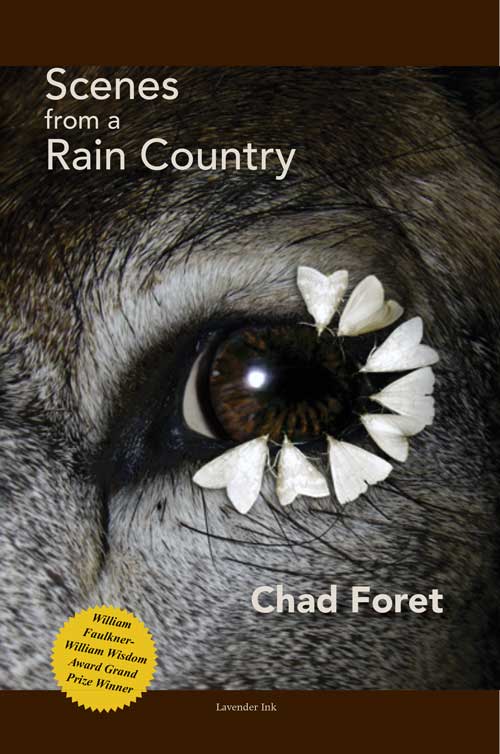 This year's William Faulkner-William Wisdom Award Grand Prize Winner is Chad Foret for his paean to south Louisiana, Scenes from a Rain Country. "I am confident writers of the 22nd century will regard Chad Foret's Scenes from a Rain Country as the text where surrealism and intimacy swam a mutual reservoir," says Jon Riccio of this collection, which gives some idea of the range of Foret's poetic voice.
Preorder pricing until the end of June.
Here's a one-poem teaser:
Meanwhile on the Moon
Over Mare Imbrium basin,
birds are bland, diamonds
with boiled wings, bullet
holes valued higher than our very
breath. Even here the downpours
come to party, leave with empty
lungs. We bob for bloodshot
eyes in buckets of buttermilk,
these our current incarnations.
Every year the fragments of worship
from centuries before finally arrive,
full of soft light, wave admiration.
We feed the world these words
& take the forms of frightened
horses like a dark glitch, drain
your language of love & leave
our bodies long enough to lick
your sightless lives once more.