Anna Fitzgerald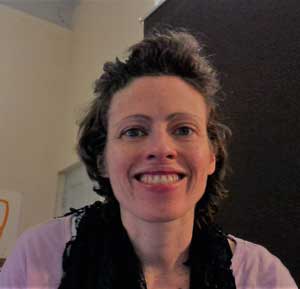 Anna Fitzgerald is a writer and translator born in Billings, Montana in 1976, and currently living in Avignon, France. In 2018, she completed a Master's thesis on the poetry of Paul Celan in translation. She has translated the work of Robert Pinget and Olivier Cadiot, among others. Her poetry has been published in the anthology Bright Bones and has appeared in Les Cahiers du Museur, Ollave – Preoccupations, and la main millenaire.
Showing the single result
Recent Additions
1

I Got the Dog
2

Agadir
3

COVID19 SUTRAS
4

Blue Note
5

Daewoo
6

A Child of Many Waters
7

Sky Chess
8

EMERGENCY!
9

Heavenly Muse: Essays on Poetry
10

Voice & Shadow: New & Selected Poems
11

The Albatross Around the Neck of Albert Ross
12

A Mage in Summer