Dick Cluster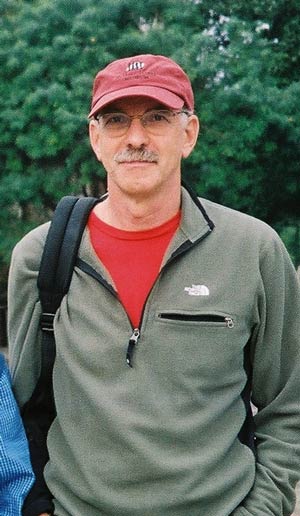 What seems like mystery, says a reggae lyric by Jimmy Cliff, is only untold history. I've written both crime novels and history books, which have in common the question, "Whodunit  and why?" My interest in demystification also led me to literary translation, which has been described as the process of saying, "I have met a beautiful stranger whom I want to introduce to you." 
In both historical writing and translation I have focused especially in Cuba, both because of my own fascination with that country and because it is subject to so much oversimplification in most U.S. media. Travelers to Cuba — in the flesh or vicariously — might want to pack for their journey History of Havana, a social history of that country's capital by myself and Rafael Hernández, about which the American Library Association journal Choice wrote, ""This beautifully written, reliably informative, and extremely sensitive account provides a delightful examination across time of the extraordinary human dimensions of an extraordinary people."
---
Bibliography:
Original works: 
History of Havana, social history, Palgrave MacMillan 2006, 2008.            
Obligations of the Bone, a novel. St. Martin's Press, 1992. 
Repulse Monkey, a novel. E. P. Dutton, 1989.
Return to Sender, a novel. E. P. Dutton, 1988. 
Shrinking Dollars, Vanishing Jobs, popular economics. Beacon Press, 1980.
They Should Have Served That Cup of Coffee, history/politics. South End Press, 1979.
Fiction translations:
Vital Signs, by Pedro de Jesús, Diálogos, summer 2014. 
In a Corner of the World, by Mylene Fernández Pintado, City Lights Press, fall 2014.             
Ophelias/Ofelias, by Aida Bahr. Cubanabooks, 2012, bilingual edition.             
The Flight of the Cat, by Abel Prieto. Editorial Debate (Random House Mondadori), 2005. Frigid Tales, by Pedro de Jesús, City Lights Press, 2002.             
Forbidden Tales of Marta Veneranda, by Sonia Rivera-Valdés, Seven Stories Press, 2001 (tr. with Mark Schafer et al). 
CUBANA: Contemporary Fiction by Cuban Women, ed. Mirta Yáñez, Beacon Press, 1998 (tr. with Cindy Schuster). 
The Cuban Mile, by Alejandro Hernández Díaz, Latin American Literary Review Press, 1998. Novel.
Nonfiction translations:
Cuban Economic and Social Development: Policy Reforms and Challenges in the 21st Century, ed., J. Domínguez, O. Everleny, M. Espina, L. Barbería, Harvard University Press 2012.
Shall We Play Ball?: U.S.-Cuba Relations, ed., J. Domínguez, R. Hernández, L. Barbería, Routledge 2011. 
Havana Revisited, ed. Cathryn Griffith, Norton 2010.             
The Entity: Five Centuries of Secret Vatican Espionage, by Eric Frattini. St. Martins, 2009.
The Geography of Hard Times: Travel Narratives of Voyages to South American During the Independence Movements, by Angela Pérez-Mejías. SUNY, 2004 
Looking at Cuba: Essays on Culture and Civil Society, by Rafael Hernández. University Press of Florida, 2003.
Interviews and shorter journalistic pieces:
Interview at Bibliobuffet
Article in OnCuba Magazine
"North Americans Looking at Cubans," talk delivered at the 1998 meeting of the Latin American Studies Association, The Palmer House Hilton Hotel, Chicago, Illinois, September 24-26, 1998.