Douglas Irving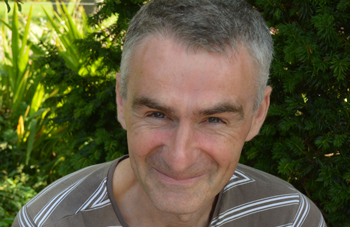 Douglas Irving is from Scotland, UK. In the 1990s he studied Spanish and German at Aberdeen University, where he first encountered Überfahrt. Eine Liebesgeschichte. In 2013/4 he studied a Masters in Translation Studies at Glasgow University, and reencountered Anna Seghers's writing. Crossing: A Love Story is his first full length published translation.
Showing all 2 results
Three Women from Haiti

$

18.95

Anna Seghers
9781944884635
The final work by the great German novelist.
Recent Additions
1

Sky Chess
2

EMERGENCY!
3

Heavenly Muse: Essays on Poetry
4

Voice & Shadow: New & Selected Poems
5

The Albatross Around the Neck of Albert Ross
6

A Mage in Summer
7

Sleepwalkers on a Picnic
8

Harrison's Word
9

Perishable Poems
10

Stone & Type, Cedar
11

A Novel of London
12

Madam St. Clair, Queen of Harlem