Douglas Irving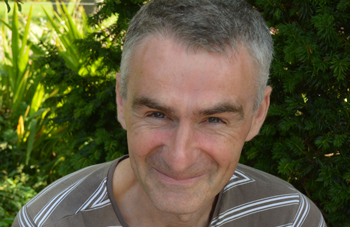 Douglas Irving is from Scotland, UK. In the 1990s he studied Spanish and German at Aberdeen University, where he first encountered Überfahrt. Eine Liebesgeschichte. In 2013/4 he studied a Masters in Translation Studies at Glasgow University, and reencountered Anna Seghers's writing. Crossing: A Love Story is his first full length published translation.
Showing all 2 results
Three Women from Haiti

$

8.00 –

$

9.95

Anna Seghers
9781944884635
The final work by the great German novelist.
Subscribe to Our Mailing List
Recent Additions
1

Ouvert Oeuvre: Openings
2

Ærotomania: The Book of Lumenations
3

Furrow of Thirst
4

Origami: Selected Poems of Manuel Ulacia
5

Night Flame
6

Improviso
7

The Wisdom of Ashes & Standing at the Gate
8

Scenes from a Rain Country
9

Rhodes to Morocco
10

Hope on the Fly
11

Chasing a Moving Landscape
12

Quarantina