Dzvinia Orlowsky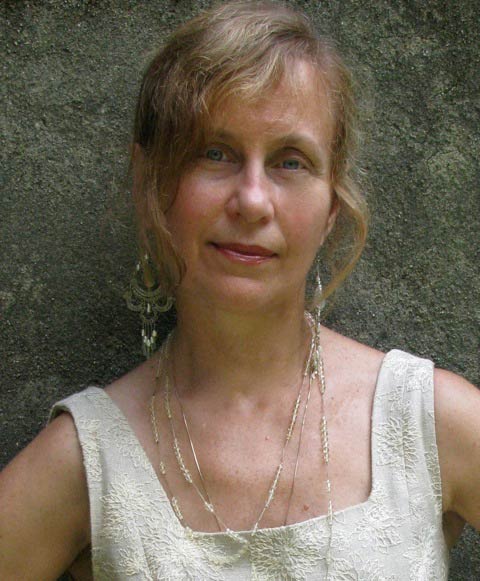 Pushcart-Prize winner Dzvinia Orlowsky is the author of five poetry collections published by Carnegie Mellon University Press including Convertible Night, Flurry of Stones, co-winner of the 2010 Sheila Motton Book Award, and most recently, Silvertone (2013). Her first collection, A Handful of Bees, was reprinted as a Carnegie Mellon University Classic Contemporary in 2008.
Dzvinia's translations and co-translations have appeared in numerous journals and anthologies, including Antioch Review; International Poetry Review; Los Angeles Review; A Map of Hope: An International Literary Anthology; From Three Worlds: New Writing from Ukraine; and A Hundred Years of Youth: A Bilingual Anthology of 20th Century Ukrainian Poetry. Her translation from Ukrainian of Alexander Dovzhenko's novella, The Enchanted Desna, was published by House Between Water in 2006.  Her poems have appeared in a number of magazines, and anthologies including Agni, Columbia Review, Field, Ploughshares, The American Poetry Review, The Massachusetts Review; The Working Poet: 75 Writing Exercises and a Poetry Anthology; Never Before, Poems about First Experiences; Poetry from Sojourner, A Feminist Anthology; Dorothy Parker's Elbow; The Plume Anthology of Poetry 2013.
A founding editor of Four Way Books, Dzvinia is a contributing editor to Agni, and Editor for Poetry in Translation for Solstice Literary Magazine. She is a recipient of a Massachusetts Cultural Council Poetry Grant as well as the Council's Professional Development Grant.
Dzvinia has taught poetry at the Mount Holyoke Writers' Conference, The Boston Center for Adult Education, Emerson College, Gemini Ink, the Stonecoast Summer Writers' Conference, the Stonecoast MFA Program in Creative Writing, Writers in Paradise, and the Solstice Summer Writers' Conference at Pine Manor College. She recently accepted a one-year appointment as Adjunct Assistant Professor of English and Creative Writing at Providence College and currently serves as core faculty of poetry at The Solstice Low-Residency MFA in Creative Writing Program of Pine Manor College and as Guest Lecturer in poetry at Providence College.
Dzvinia Orlowsky and Jeff Friedman won an NEA Translation Fellowship for their translation of Jastrun's Memorials.
She lives in Massachusetts with her husband, Jay.
---
I love Dzvinia Orlowsky's new poems in Silvertone for how clean and uncluttered they are, as well as for the unmitigated faith she illustrates for a thing said straight, a love of words that is deep and enduring and unwavering in its honesty.  Perhaps her most important subject is the many layered pathology of family, especially as it alludes to her own Eastern European heritage, steeped as it was with a rich mythology of culture that elevates the best of these poems to the level of our highest artistic expression.  These beautifully sustained narratives are the poems of a mature and accomplished voice, and a singer of songs necessary for us to live most fully.
—Bruce Weigl
Providence College Faculty Authors, live interview