Eduardo Chirinos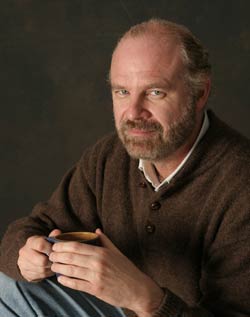 Eduardo Chirinos was born in Lima, Peru in 1960. He studied Hispanic linguistics, acquiring a bachelor's degree from Pontificia Universidad Católica del Perú, and completed his doctoral studies in Spanish literature at Rutgers University.  He was a professor in the department of Modern and Classical Languages and Literatures at the University of Montana, specializing in Latin American Literature, Modernism, Avant-Garde, Spanish and Latin American Contemporary Poetry, until his untimely death in February, 2016.
He is the author of numerous books of poetry as well as volumes of academic criticism, essays, translations, children's books, and occasional pieces. After completing his doctorate, Chirinos held posts at Binghamton University and the University of Pennsylvania before moving on to the University of Montana. 
His most recent poetry titles in Spanish include Breve historia de la música (2001, winner of the inaugural Casa de América Prize for Latin American Poetry), Escrito en Missoula (2003), No tengo ruiseñores en el dedo (2006), Humo de incendios lejanos (2009), Catorce formas de melancolía (2010), Mientras el lobo está (2010, winner of the XII Generation of '27 Poetry Prize), and 35 lecciones de biología (y tres crónicas dicácticas) (2013). An anthology of his work was translated into English as Reasons for Writing Poetry (London: Salt Publishing, 2011). The University of Montana Press has published the English version of Escrito en Missoula (Written in Missoula, 2011) while Open Letter Books (Rochester, New York) published the English translation of Humo de incendios lejanos (The Smoke of Distant Fires, 2012).