Erin Lierl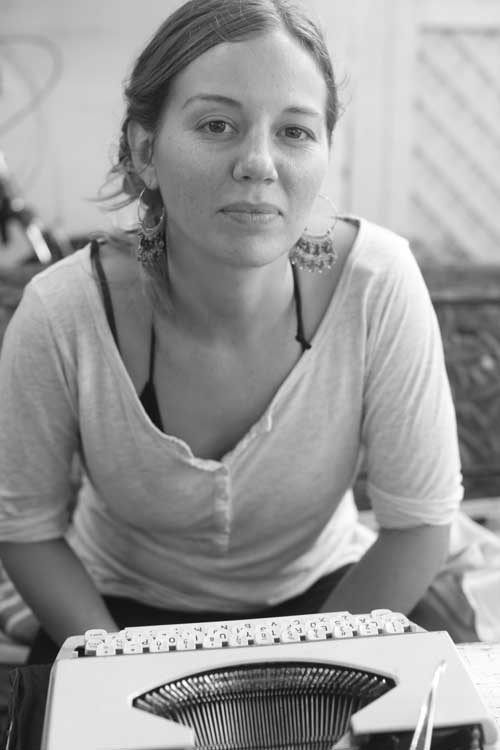 Erin Lierl was born in Shreveport, Louisiana, in 1985, but grew up in a Northern-Kentucky suburb of Cincinnati, Ohio, where her family had lived for several generations, mostly descendants Irish and German immigrants. Erin lived with her parents and three siblings in a rapidly-developing suburb, Edgewood, and attended the parochial Catholic grade school, St. Pius X. She began high school at the School for Creative and Performing Arts in Cincinnati as a dance major, but within the first semester, switched to the all-girls Catholic high school, Notre Dame Academy.
She was awarded a Dean's scholarship to Loyola University in New Orleans and began her undergraduate studies there in 2004. After changing her major several times, she pursued a degree in Political Science and Latin American studies; she studied abroad in India and Mexico City. During a semester in India, Erin studied Tibetan and Indian religions and Buddhist philosophy. This was made possible in part by the anarchist philosopher, John Clark, a professor at Loyola who would contribute significantly to Erin's approach to communitarian, environmental, and spiritual thought. Erin was in her second year at Loyola when New Orleans flooded in the aftermath of Hurricane Katrina; her outlook on environmental and social issues was impacted by the storm's effects, and she participated in rebuilding efforts.
After graduating from Loyola in 2008, she volunteered for a social work organization for Tibetan refugees in India, where she taught English as a foreign language for the first time. Upon returning to the US, Erin earned an English teaching certification, but in 2010, she began working as a street poet in New Orleans. She was introduced to street poetry by the poet Allan Andre, who worked alongside Matt Robinson and other poets on Frenchmen Street, outside the DBA music club. During this time, Erin volunteered at the anarchist lending library, the Iron Rail, and began self-publishing chapbooks and zines containing her poems and black-and-white photographic prints.
In 2011, Erin traveled to the Thai-Burma border where she volunteered as an English teacher in a Burmese refugee camp. In 2012 she returned to New Orleans and taught English as a second language at the University of New Orleans. She also worked as a poet for hire on Royal Street. She later traveled with her typewriter through the Caribbean and Europe, writing and self-publishing several volumes of poems. Returning once more to New Orleans, Erin taught English at Delgado Community College and in an alternative high school before beginning her Master of Arts degree in Latin American Studies at Tulane University from 2016-2018. Her MA thesis, completed in April 2018, focused on the Rastafari community in Guyana, where she completed ethnographic research in 2017. She is currently teaching in an alternative New Orleans high school.