Ilana Dann Luna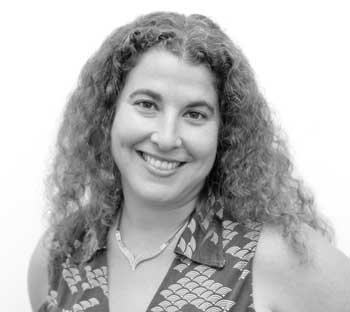 Ilana Luna is Associate professor of Latin American Studies and Spanish at Arizona State University. She holds a Ph.D. in Hispanic Languages and Literature from the University of California, Santa Barbara, with an additional emphasis in literary translation (2011). At ASU she teaches Latin American film, literature and Cultural Studies. 
Luna is a writer and translator of poetry and prose. You can find some of her recent creative work in Jacket2, Hostos Review, Askew, Four Chambers Press, Oomph!, Barzakh, Vice Versa, Contrapuntos, Hektoen International, and in her forthcoming novel, Just Like a Woman, at Orca Libros. She has translated books of poetry that include Juan José Rodinás's Koan: Underwater (Cardboard House Press, 2018), and Judith Santopietro's Tiawanaku: Poems from the Madre Coqa (Orca Libros, 2019). 
She is author of Adapting Gender: Mexican Feminisms from Literature to Film (SUNY Press, 2018) that considers the subversive potential of film adaptation of literary texts that intersect with feminist discourses in a neoliberal Mexico, and she is Director of Programming for Femme Revolution Film Fest in Mexico City. https://femmerevolutionfilmfest.com.