Julio Martínez Mesanza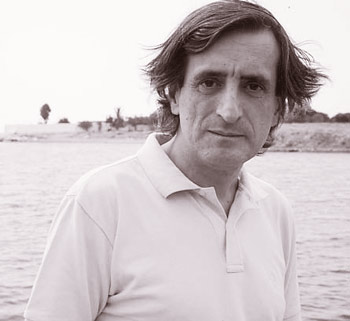 Born in Madrid in 1955, Julio Martínez Mesanza is among the most prominent of a generation of Spanish poets who came of age after the death of Franco. His work includes four editions of a single, expanding collection called Europa from 1983 to 1990; two other books of poetry, Las trincheras (The Trenches) in 1996 and Entre el muro y el foso (Between the Wall and the Ditch) in 2007; a volume of selected poems in 2007; and a chapbook, Las flechas y los dí­as (Arrows and Days), in 2014.
---
Links
"The Soldiers on the Bridge" in Tupelo Quarterly
Recent Additions
1

Daewoo
2

A Child of Many Waters
3

Sky Chess
4

EMERGENCY!
5

Heavenly Muse: Essays on Poetry
6

Voice & Shadow: New & Selected Poems
7

The Albatross Around the Neck of Albert Ross
8

A Mage in Summer
9

Sleepwalkers on a Picnic
10

Harrison's Word
11

Perishable Poems
12

Stone & Type, Cedar