Kate Farrell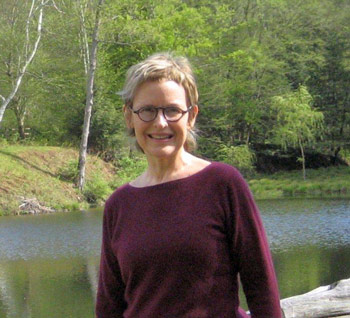 Kate Farrell was born in Oklahoma City in, the second of 5 children to Raymond and Eileen Dougherty' her father, a physician; her mother, a housewife (who later earned a degree in studio art)' and grew up in Southern Pines NC. After 2 years as an art major at Barry College she married Frank Farrell, with whom she had a son, Dan, and a daughter, Shane. She began writing poetry seriously at 26, the year her husband died. 
The following September a scholarship allowed her to move with her children to New York to pursue a literature degree at Columbia University. There, she studied with the poet Kenneth Koch, soon a fast friend and generous mentor with whom she would collaborate on projects for years to come. By the second semester, she was Koch's fellow teacher in the poetry workshops in the American Nursing Home on which Koch based his book, I Never Told Anybody, a volume she helped write. Farrell's teaching (wrote Koch) was "a large part" of what the book was about.
After graduating Phi Beta Kappa, she taught poetry in high schools in the NY Poets in the Schools Program, work that inspired her first book, Sleeping on the Wing: An Anthology of Modern Poetry with Essays on Reading and Writing, co-written with Koch, still widely used in classrooms. The next, Talking to the Sun, again with Koch as co-author, matched poetry from around the world with art works from the Metropolitan Museum. Farrell went on to assemble 4 more collections which illustrate poetry with art works from the Met and National Gallery.
After making her acting debut in Koch's play The Red Robins in 1977, Farrell became a founding member of the New York Art Theater Institute, a literature-oriented off-Broadway group led by Donald Sanders. For a decade she played lead roles in such venues as Joe Papp's Public Theater, The Metropolitan Museum and Barnard's Minor Latham Playhouse. She taught "Poetry in the Theater" workshops at the Institute funded by grants from the New York State Council on the Arts, and her stage adaptation of Talking to the Sun was produced at Chicago's Goetz Theater, directed by Donald Sanders with poems set to music by jazz composer William Russo.
Farrell has also collaborated with her brother, noted environmental sculptor Patrick Dougherty www.stickwork.net. She has written about his sculpture for the British journal Resurgence, has given slide talks in museums and other settings about the relation between poetry and art in conjunction with his installations and is a narrator of Bending Sticks www.bendingsticksthefilm.com, a new documentary about his work.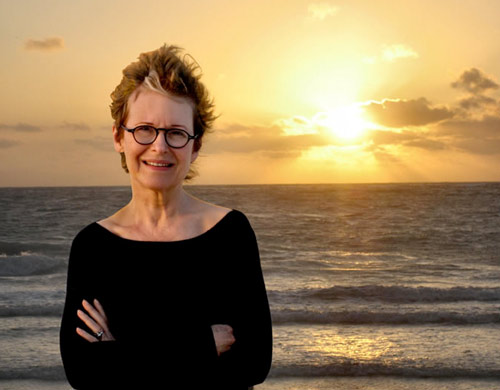 At a certain point, larger questions about the workings of imagination and what poetry does for us drew Farrell into the study of philosophy and metaphysics, an enquiry pivotal in recent years to her writing. She has taught imaginative writing at Columbia University, and her poetry has been published in many anthologies and journals including Poetry, Partisan Review, New York Arts Journal, Columbia Review and The Mississippi Review. More than a dozen recent poems have appeared or are forthcoming in Harvard Review, Hudson Review, Manhattan Review, Image and other magazines. In addition, poems and an essay (about the link between poetry and metaphysics) have been chosen for three recent editions of Best Spiritual Writing edited by Philip Zaleski.
Farrell lives in Brooklyn with her husband Robert Blumberg, President of a legal publishing company. They share an office where she balances writing with being part of the company's management team.
---
Links