Katherine M. Hedeen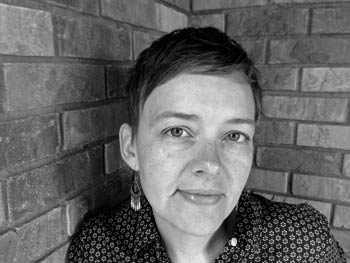 Katherine M. Hedeen is the National Endowment for the Humanities Distinguished Teaching Associate Professor of Spanish at Kenyon College. She specializes in Latin American poetry and has researched and translated numerous contemporary authors from the region. She has published her translations extensively in prestigious American and British literary journals. Her book-length translations include collections by Juan Bañuelos, Juan Calzadilla, Marco Antonio Campos, Luis García Montero, Juan Gelman, Fayad Jamís, José Emilio Pacheco, and Ida Vitale. Her most recent translations of Rodríguez Núñez's poetry include thaw (Arc Publications, 2013), Every Good Heart Is a Telescope (Toad Press, 2013), and With a Strange Scent of World (Diálogos, 2014). She is an associate editor of Earthwork's Latin American Poetry in Translation Series for Salt Publishing and the recipient of a 2009 and a 2015 National Endowment for the Arts Translation Project Grant.
---
Links:
 "An Interview with Víctor Rodríguez Núñez." In Asymptote.
Faculty Page at Kenyon College
Victor Rodriguez-Nunez (with Kate Hedeen) and Forrest Gander read at the Frank Gehry-designed New World Center on Miami Beach as part of the O, Miami Poetry Festival, April 27, 2011. O, Miami is a production of University of Wynwood, in partnership with the John S. and James L. Knight Foundation.