Laura Madeline Wiseman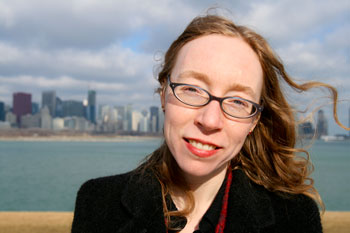 Laura Madeline Wiseman is the author of Some Fatal Effects of Curiosity and Disobedience (Lavender Ink, 2014), Queen of the Platform (Anaphora Literary Press, 2013), Sprung (San Francisco Bay Press, 2012), and the collaborative book Intimates and Fools (Les Femmes Folles Books, 2014) with artist Sally Deskins, as well as the two letterpress books Unclose the Door (Gold Quoin Press, 2012) and Farm Hands (Gold Quoin Press, 2012). Her eight chapbooks are Spindrift (Dancing Girl Press, 2014), Stranger Still (Finishing Line Press, 2013),  First Wife (Hyacinth Girl Press, 2013), Men and Their Whims (WK Pressmen, 2013), She Who Loves Her Father (Dancing Girl Press, 2012),  Branding Girls (Finishing Line Press, 2011), Ghost Girl (Pudding House Publications, 2010), and My Imaginary (Dancing Girl Press, 2010). She is also the editor of the anthology Women Write Resistance: Poets Resist Gender Violence (Hyacinth Girl Press, 2013).
Her poetry, fiction, creative nonfiction, and reviews have appeared in Margie, Mid-American Review, Poet Lore, Blackbird, Arts & Letters, Prairie Schooner, Feminist Studies, Thirteenth Moon, American Short Fiction, Cream City Review, and elsewhere.
She has received an Academy of American Poets Award, a Mari Sandoz/Prairie Schooner Award, a Will P. Jupiter Award, a Susan Atefact Peckham Fellowship, a Louise Van Sickle Fellowship, several Pushcart Prize nominations, and grants from the Kimmel Harding Nelson Center for the Arts, the Focus for the Arts, the Center for the Great Plains Studies, and the Helene Wurlitzer Foundation. She has a masters from the University of Arizona in Women's Studies and a doctorate from the University of Nebraska-Lincoln in English.
---
Links:
An Interview with two Lavender Ink poets at Sundress Blog
with Sara Henning
Running updates of press, readings, etc.
RSS feed for Laura Madeline Wiseman