Marc Vincenz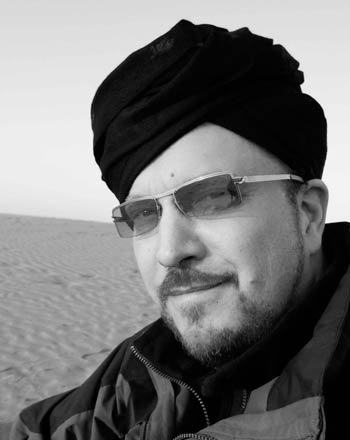 Marc Vincenz is British-Swiss, was born in Hong Kong, and has published six collections of poetry: The Propaganda Factory, or Speaking of Trees; Gods of a Ransacked Century; Mao's Mole; Behind the Wall at the Sugar Works (a verse novel); Additional Breathing Exercises (bilingual German- English) and Beautiful Rush. This Wasted Land and its Chymical Illuminations is his seventh book of verse.
Marc is also the translator of numerous German-language poets, including: Erika Burkart, Ernst Halter, Klaus Merz, Andreas Neeser, Markus Bundi and Alexander Xaver Gwerder. His translation of Alexander Xaver Gwerder's selected poems, Casting a Spell in Spring, is to be released by Coeur Publishing. He has edited various anthologies and selected works of other poets, including Hugh Fox's last and posthumous collection, Primate Fox. He has received several grants from the Swiss Arts Council, ProHelvetia, for his translations and a fellowship from the Literary Colloquium Berlin (LCB). His own work has been translated into German, Russian, Chinese, Romanian and French.
Marc is the publisher and executive editor of MadHat Press, MadHat Annual (formerly Mad Hatters' Review),  MadHat Lit and MadHat Drive-By Book Reviews. He is Coeditor-in-Chief of Fulcrum: A Journal of Poetry and Aesthetics, International Editor of Plume, and serves on the editorial board of Open Letters Monthly. He is Director of Evolution Arts, Inc, a non-profit organization that promotes independent presses and journals. He lives in Cambridge, Massachusetts.
---
Links:
Profile at Poets & Writers: http://www.pw.org/content/marc_vincenz
3AM Magazine interview: http://www.3ammagazine.com/3am/60373/
Authors and Translators interview: http://authors-translators.blogspot.com/2013/11/marc-vincenz-and-his-translators.html
Connotation Press interview: http://www.connotationpress.com/poetry/1232-marc-vincenz-poetry
Lantern Review process profile: http://www.lanternreview.com/blog/2011/05/19/process-profile-marc-vincenz-discusses-taishan-mountain/
Video / Reading at Asheville (NC) Wordfest: http://vimeo.com/65789686
Video / Reading at River Writers, Baton Rouge, LA: https://www.youtube.com/watch?v=oeJ1sXSkvHU
Superstition Review (4 poems): http://superstitionreview.asu.edu/issue12/poetry/marcvincenz