Mark Statman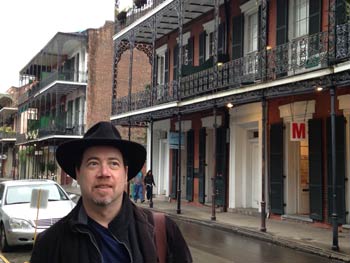 Mark Statman's recent books from other presses include Tourist at a Miracle (Hanging Loose, 2010). Other books include Black Tulips: The Selected Poems of José María Hinojosa (University of New Orleans Press, 2012), the first English language translation of the significant poet of Spain's Generation of 1927, a translation, with Pablo Medina, of Federico García Lorca's Poet in New York (Grove 2008), as well as Listener in the Snow: The Practice and Teaching of Poetry (Teachers & Writers, 2000) and, co-edited with Christian McEwen, The Alphabet of the Trees: A Guide to Nature Writing (Teachers & Writers, 2000).
About Statman's poetry, David Shapiro writes, "It is hard to compare it to anything else," William Corbett that his poetry is "America's grand plain style descended from William Carlos Williams and James Schuyler," and Joseph Lease, "Statman gives language as commitment, commitment as imagination, imagination as soul-making." Anselm Berrigan notes his "spare, concise, searching poems" in which "the present is inexhaustibly on the move." Joseph Stroud writes "Statman's voice is a kind…that reminds me of the ancient Greek poets of the anthology or the concise voicings of Antonio Machado." Aliki Barnstone calls him "a consummate poet-translator.
Statman's translations and writing on teaching have gained national and international recognition. Of his translations of Hinojosa, Willis Barnstone observes: "Statman's exquisite version is our gift." John Ashbery, calls the translation, with Pablo Medina, of García Lorca's Poet in New York, "the definitive version of Lorca's masterpiece, in language that is as alive and molten today as was the original in 1930." In his preface to Listener in the Snow, Kenneth Koch writes, "Teaching poetry may never be the same again."
A recipient of awards from The National Endowment for the Arts and the National Writers Project, Statman's poetry, essays, and translations have appeared in fourteen anthologies, as well as such publications as Tin House, New American Poetry, Tupelo Quarterly, Hanging Loose, Mad Hat Lit, The Mad Hatters Review, The Enchanted Verses Literary Review, Performing Arts Journal, The Cincinnati Review, La Bloga, South Bank Poetry (England), Ezra: A Journal of Translation, The Hat, Bayou, Boog, Occasional Religion, Washington Square, conduit, Subtopics, The Florida Review, Ping Pong, and American Poetry Review. Statman has read his work at numerous venues, from bookstores to cafes, from clubs to literary festivals. Among these are The Mundial Poético de Montevideo (UY),The Miami Book Fair International, the Cheltenham Book Festival (England); Lorca in England Festival (England), the Hands-on Literary Festival, Boogfest, Columbia University, Pace University, The New School, Interlochen, St. Marks Poetry Project, La Mama, The Bowery Poetry Club, City Lights, Changing Hands, McNally Robinson Books, NYU Bookstore, Voices of Poets, The Parrish Art Museum, the Tibor de Nagy Gallery, the Brooklyn Public Library, the Latter Library, The Poetry Center of Chicago, and The Sacramento Poetry Center.
Statman was a Joseph Murphy Fellow at Columbia University where he studied comparative religions, as well as creative writing, literature, and translation, with, among others, Kenneth Koch, David Shapiro, Elaine Pagels, Barbara Stoler Miller, and Burton Watson. He is Emeritus Professor of Literary Studies at Eugene Lang College of Liberal Arts, The New School, where he taught classes ranging from the regular poetry sequence, literature, and literary translation to classes in media studies and creative pedagogy, with a focus on arts in education from 1985-2016. Statman lives in Oaxaca de Juárez and San Pedro Ixtlahuaca, Oaxaca, México.
---
Links
Interviews/Reviews
Interview on WOMR (November 2014)
Poem on Famous Poems (April 2014)
PifMagazine.com (February 2014)
Blues.gr (October, 2013)
Interview on Writer's Chat Room
NewPages.com (December 2012)
Nebraska Girl Lit Hour (November 2012)
Por Andalucía Libre (November 2012)
ALTA 2011 Recap on Letras Latinas
The Leonard Lopate Show (June 2008)
Sound Files
Videos
Reading from Black Tulips (May 9, 2013)
Reading from Map of the Winds (May 9, 2013)
Patti Smith reads from the Medina/Statman translation of Poet in New York
Mark Statman reads: Kenneth's Death, Meditation, A Way to Redeem the World, and Losing Buttons / The Call of God