Nancy Dixon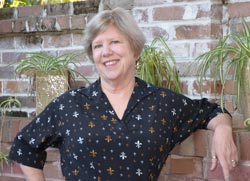 Nancy Dixon was born in Karachi, Pakistan, while her father was stationed there in the military. She soon paid her first visit to the States, where she lived in a succession of army bases. Just as she was entering high school, Colonel Dixon received an appointment as military attache to Spain. This distressed her because she had been learning French, but she quickly adapted to Madrid, becoming fluent in both its language and its society, so much so that when her father received an appointment at West Point and the family moved home, she remained for another year.
Her sojourns eventually brought her to New Orleans, where she found herself one of the few people to recognize that the French Quarter was dominated by Spanish architecture. For many years she worked at the famed Matassa's Bar on St. Philip. She finished her BA and MA at the University of New Orleans, then left NOLA for a short time to work on her doctorate at Louisiana State University in Baton Rouge. She completed the program in record time, only four years, and her dissertation was later published by LSU Press as Fortune and Misery: Sallie Rhett Roman of New Orleans in 1999. This book won the Louisiana Endowment for the Humanities (LEH) Humanities Book of the Year award in 2000.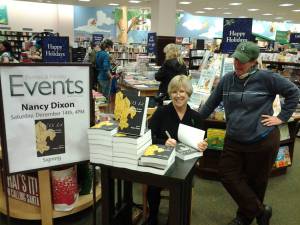 She then accepted a teaching job in New Orleans and taught New Orleans Literature, always lamenting the fact that there was no single text she could assign for the course. So she made up her mind to compile her own…
In 2017, she was appointed Executive Editor of New Orleans and the World, the city's official tricentennial book, published by the Louisiana Endowment for the Humanities.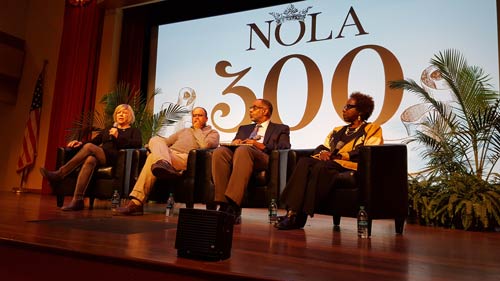 Links:
C.W. Cannon interview at NOLAvie

Live interview at Tennessee Williams Festival 2014: