Norman Fischer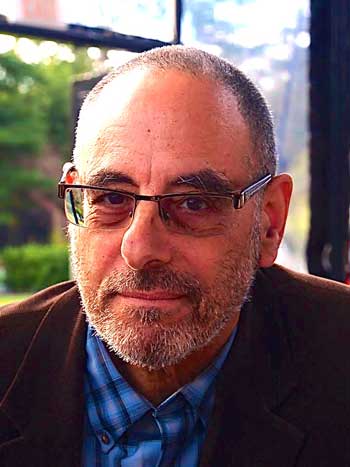 Norman Fischer is a poet, author, and senior American Zen Buddhist priest. A former abbot of the San Francisco Zen Center, he is the founder and teacher of the Everyday Zen Foundation, a network of spiritual communities and projects dedicated to sharing Zen and Buddhist teachings widely with the world.
A graduate of the University of Iowa Writers' Workshop, Norman began publishing poetry in the late 1970's as part of a San Francisco Bay Area group of experimental writers, and has since published thirty books of prose and poetry.
His most recent poetry titles are Nature (Tuumba Press, 2021) On a Train at Night (PURH, France, 2018) and Untitled Series: Life As It Is (Talisman House, 2018). Other titles include Questions/Places/Voices/Seasons (Singing Horse, 2009), Conflict (Chax, 2012), The Strugglers (Singing Horse, 2013), Escape This Crazy Life of Tears: Japan 2010 (Tinfish Press, 2014), and any would be if (Chax, 2017).
His latest Buddhist titles are When You Greet Me I Bow: notes and reflections from a life in Zen (Shambhala 2021), The World Could be Otherwise: Imagination and the Bodhisattva Path (Shambhala, 2019), and What Is Zen? (Shambhala, 2016).
His translation of the Hebrew psalms, Opening to You, published by Viking Compass in 2002, is widely read in both Jewish and Christian circles. The University of Alabama Press Poetics Series brought out his Experience: Essays on Thinking, Writing, Language, and Religion in 2016.
Norman teaches and travels extensively in Europe and Asia as well as the United States Mexico, and Canada. He lives in Muir Beach California with his wife Kathie, who is also a Zen priest.They have two children and three grandchildren. For more information about Norman Fischer, poetry, essays, talks, downloads, schedules see www.everydayzen.org, and normanfischer,org.