Souad Labbize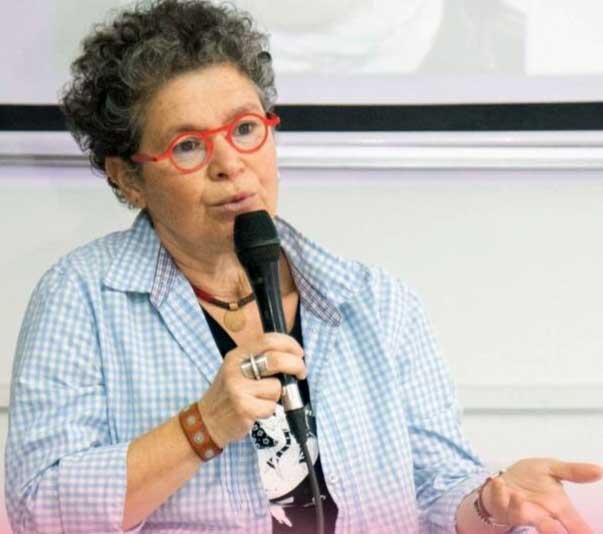 Born in Algeria, Souad Labbize lived for years in Tunisia before crossing the Mediterranean to France. She returns to the Maghreb as often as she can, and believes that she and her texts still have work to do there. As Ritta Baddoura wrote in introducing her interview with Souad in L'Orient Littéraire (2022), "The question of women's liberty is at the heart of her journey and of her writing, in which Souad Labbize seeks to weave together the threads of distinct stories, both personal and collective, in order to place words where silence has reigned, refusing all violence exercised by an individual or a system…."
Souad earned her first Masters Degree, in Modern Literature in French, at the University of Algiers (Algeria), and her second, in French as a Foreign Language, at the University of Aix-en-Provence (France). She has been honored with several writing residencies, most recently by the Fondation Saint-John Perse (2022) and the Maison de la Poésie in Nantes (2023). 
Her first novel, J'aurais voulu être un escargot, was published by Éditions Séguier in 2011 and reissued by the Az'Art Atelier in 2017 and by Éditions des Lisières in 2019. Her most recent fiction is Glisser nue sur la rampe du temps (Éditions Blast, 2021). This narrative constructed from fragments was reissued in Algeria by Éditions Barzakh in 2022. 
Between the two works of fiction, Souad published several collections of poetry, beginning with Je rends grâce à l'arobase (Les Écrits 9, 2017). Susanna Lang's translations of poems from this artist's book were published in 2020 by Another Chicago Magazine. Also published in 2017 were two other collections: Une echelle de poche pour atteindre le ciel (Al Manar; reissued in bilingual Arabic-French edition by Éditions des Lisières in 2023) and Brouillons amoureux, included in this edition (Éditions des Lisières). Je franchis les barbelés, of which the first section is included in this edition, was published by Éditions Bruno Doucey in 2019 and won the 2020 Prix de la Méditerranée de la Poésie. You can hear Souad reading from this collection on YouTube. More recently, Enfiler la chemise de l'aïeule also appeared from Éditions des Lisières (2021). 
In 2019, Souad's memoir, Enjamber la flaque où se reflète l'enfer, dire le viol, was published both in Paris by Éditions iXe (https://www.editions-ixe.fr/catalogue/enjamber-la-flaque-ou-se-reflete-lenfer/) and in Algiers by Éditions Barzakh.
In addition, Souad has translated Arabic texts into French, including an anthology she edited, La valeur décimale du bonheur (Maison de la Poésie Rhône-Alpes, 2018). Éditions des Lisières has published several of these: Seule elle chante by Aya Mansour (2018); Un homme avec une mouche dans la bouche by Ali Thareb (2018); Faiseur de miracles by Fahil Al Azzawi (2019); and Lettres à Samira by Yassin Al Haj (2021). Éditions iXe released Souad's translation of Journal d'une assiégée-Douma, Syrie by Samira Al Khalil in 2022. 
Souad's texts have been adapted for video and theater performances, most recently by Isabelle Fruleux, available on YouTube.