Víctor Rodríguez Núñez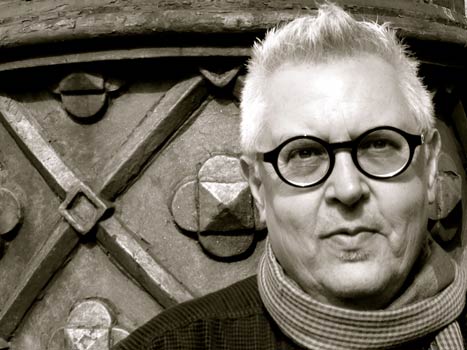 Víctor Rodríguez Núñez (Havana, Cuba, 1955) is a poet, journalist, literary critic, translator, and scholar. He has published thirteen books of poetry, most of them prize-winning, the most recent being, desde un granero rojo (Alfons el Magnànim Prize, Spain, 2013). His selected poems has come out in seven Spanish-speaking countries, and has been translated into English, French, Italian, Macedonian, Serbian, and Swedish. His latest publications in English are thaw (Arc Publications, 2013), Every Good Heart Is a Telescope (Toad Press, 2013), and With a Strange Scent of World (Diálogos, 2014). He has been invited to read his poems at literary events in more than twenty countries, and was poet-in-residence in Paris (2012) and Shanghai (2013). Rodríguez Núñez was the editor of El Caimán Barbudo, one of Cuba's leading cultural magazines. He has compiled three anthologies that define his poetic generation and published various critical editions, introductions, and essays on Spanish American poets. Among his translations into Spanish are books by Mark Strand and John Kinsella. He divides his time between Gambier, Ohio, where he is currently Professor of Spanish at Kenyon College, and Havana, Cuba.
---
Links:
 "An Interview with Víctor Rodríguez Núñez." In Asymptote.
Faculty Page at Kenyon College

Victor Rodriguez-Nunez (with Kate Hedeen) and Forrest Gander reading at the Frank Gehry-designed New World Center on Miami Beach as part of the O, Miami Poetry Festival, April 27, 2011. O, Miami is a production of University of Wynwood, in partnership with the John S. and James L. Knight Foundation.