Virgilio Piñera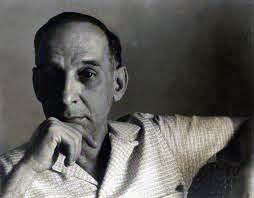 Virgilio Piñera Llera (August 4, 1912 – October 18, 1979) was a Cuban author, playwright, poet, short-story writer, and essayist.
Among his most famous poems are "La isla en peso" (1943), and "La gran puta" (1960). He was a member of the "Origenes" literary group, although he often differed with the conservative views of the group. In the late 1950s he co-founded the literary journal Ciclón. Following a long exile in Buenos Aires, Piñera returned to Cuba in 1958, months before the Cuban Revolution.
His work includes essays on literature and literary criticism, several collections of short stories compiled under the title of Cold Tales, a great number of dramatic works, and three novels: La carne de René (Rene's Flesh), Presiones y Diamantes (Pressures and Diamonds), and Las pequeñas maniobras (Small Maneuvers). His work is seen today as a model by new generations of Cuban and Latin American writers. Some believe that his work influenced that of Reinaldo Arenas, who wrote in his memoir Before Night Falls of Piñera's time in Argentina and friendship there with Witold Gombrowicz.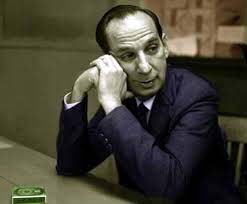 The magazine Unión posthumously published autobiographical writing by Piñera in which he discussed his homosexuality. However, his literary and cultural perspective went beyond sexuality, to express concerns on national and continental identity and philosophical approaches to theater, writing and politics. This focus drew fire from the Spanish American literary establishment of his time, including Cuban poets Cintio Vitier and Roberto Fernandez Retamar, as well as Fidel Castro and Che Guevara.
Due to Piñera's social points of view and especially to his homosexuality, he was censured by the revolution, and died without any official recognition. As more of his work has been translated into English, Piñera's work has been rediscovered by American academia as a testimony of 20th century resistance against totalitarian systems.