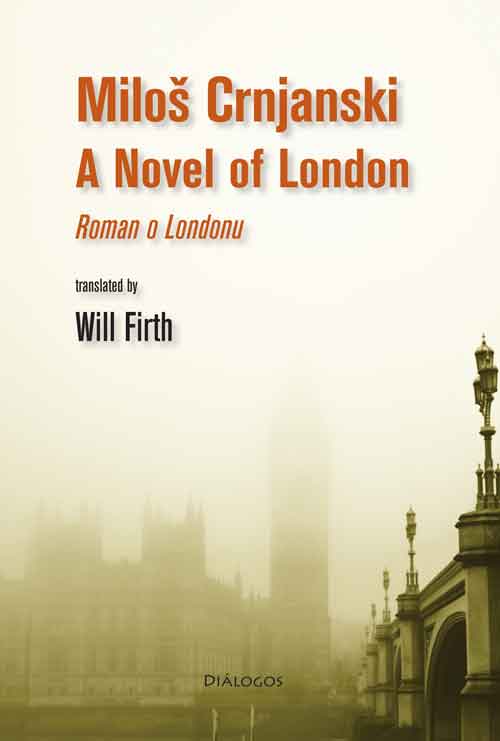 The international literary journal Asymptote has recently published an extensive review of Miloš Crnjanski's A Novel of London. This essay by international best-selling author Vesna Goldsworthy is a crash course in Crnjanski, as well as a knowledgable analysis of Will Firth's translation:
Miloš Crnjanski's A Novel of London (1971) is one of the key works of twentieth century Serbian fiction. Given the novel's significance in the former Yugoslavia, its powerful and enduringly relevant story of East–West migration and exile, and its meticulously evoked setting based on the author's first-hand experience of London during and immediately after World War Two, it might seem surprising—shocking even—that Crnjanski's work remained unpublished in English for so long. Yet all too often that is the fate of even the most important literature from small languages and small countries.
This belated English version appears half a century after the original, largely as a result of the personal endeavours of Will Firth, one of the pre-eminent translators of writing from the former Yugoslavia. I would love to say that it has been eagerly awaited. That may be true for the small number of Crnjanski scholars in the West, and for those members of the Serbian diaspora who already knew the novel. However, in the twelve months since its publication by the New Orleans-based publisher Diálogos, Crnjanski's masterpiece has, so far as I know, yet to be mentioned on the pages of a literary review, let alone properly reviewed, barring a piece from the novel's translator in the Los Angeles Review of Books.
The essay delves in some detail into the problematic world of publishing such monumental works from smaller countries:
As the Danish scholar Cay Dollerup observes in "Translation as Intercultural Communication," most translation from small languages is "an imposition." It is "deliberate, and driven by the source culture," rather than arising from any demand or desire in the recipient culture—in this case, that of the Anglosphere. … Moreover, the fruit of the translator's labour, like an unwanted gift, is often met with either polite indifference or perfunctory praise from potential readers who say they want more literature in translation but choose to spend their time in other ways. It is a given that no one makes money out of the enterprise. Sales of two hundred copies are considered a success even for the widely reviewed titles by those foreign authors who are still alive and available for readings and interviews in fluent English. Worse still, the study of literature remains largely compartmentalized by language: A Novel of London could only hope to appear on most university reading lists in the original, restricting it to the few students of Serbian.
On the brighter side (for us publishers), Goldsworthy notes:
In addition to a thorough introduction by David Norris, the leading scholar of Crnjanski in the West, the Diálogos edition carries a prefatory note on translating A Novel of London by Will Firth. In the process of translating, Firth has also added a vast apparatus of foot- and end-notes, creating what amounts to a critical edition and a valuable contribution to the study of the author and his work.
Our gratitude goes to Vesna Goldsworthy for this essay, a notable contribution in itself.
Read More