Description
Ed Sanders
ISBN 978-1935084105
24 pages (full color): $18.00
December, 2010
---
Glyphs for New Orleans is a facsimile edition of a lovely visual ode to the city by one of America's greatest living poets, written and drawn when he was in the city in the wake of Hurricane Katrina in 2008 as a one-of-a-kind visual and poetic art object. First entry: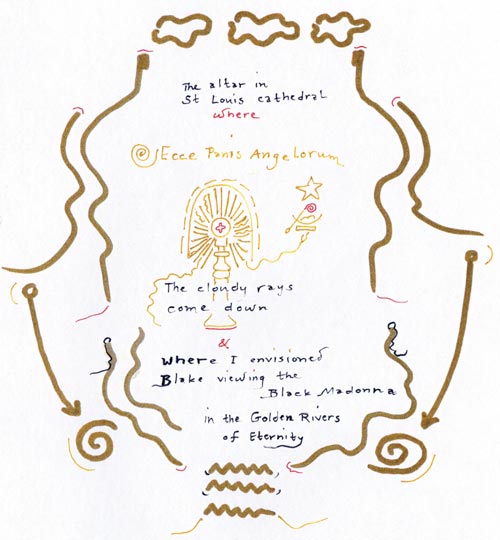 ---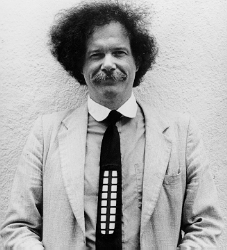 Sometimes described as the bridge the between the Beat and Hippie generations, Ed Sanders has been at the forefront of the American avant-garde since the early 1960's. He created Fuck You/A Magazine of the Arts in 1962, the year before opening the legendary Peace Eye Bookstore in NY's Lower East Side, which quickly became an important gathering place for bohemians, artists, and radicals. In 1964, he co-founded The Fugs, a satirical and self-satirizing rock band with a political slant, who performed at various war protests against America's involvement in Vietnam.  The band's often frank and humorous lyrics about sex, drugs, and politics have caused a hostile reaction in some quarters, most notably the Federal Bureau of Investigation in the late 1960's. In 1966, he was at the center of a notorious obscenity trial after authorities raided the Peace Eye Bookstore, landing him on the cover of Life magazine as "a leader of New York's Other Culture."
In 1971, Sanders wrote The Family, a profile of the events leading up to the infamous Tate-LaBianca murders. He attended the Manson group's murder trial, and spent time at their residence at the Spahn Movie Ranch. Sanders is also the founder of the Investigative Poetry movement. His 1976 manifesto Investigative Poetry, published by Lawrence Ferlinghetti's City Lights Books, had an impact on investigative writing and poetry during the ensuing decades. He received a Guggenheim Fellowship in poetry in 1983, and a National Endowment for the Arts Fellowship in poetry in 1987. His Thirsting for Peace in a Raging Century, Selected Poems 1961-1985 won an American Book Award in 1988.
Watch an hour-long interview with Ed Sanders from 1975 here.