Those of you who have read the novel Adios, Cowboy by Olja Savičević, released in the US by McSweeney's in 2016, will find our excitement over Mamasafari, releasing from Diálogos in September, understandable. When Cowboy released in the UK in 2015, The Guardian and The Irish Times hailed the author as an important new European voice. And even the American reviews have praised with the usual plot summaries, ignoring Olja's ear for dialogue and eye for image and sensory detail, qualities which are brought to the fore in Mamasafari.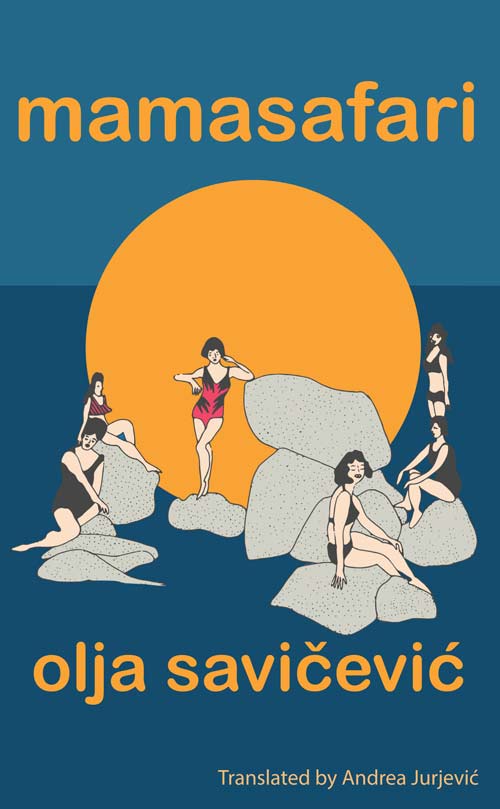 Today we are featuring the title poem from this book, read by translator Andrea Jurjević, and we are featuring the book on the website, with a one-day half-price deal, half off even the low pre-order price. Mamasafari will officially release in September, but pre-orders will likely ship this summer. 
In the meantime, we also encourage you to check out Adios, Cowboy at McSweeney's.  
---
Mamasafari
Olja Savičević
translated and read by Andrea Jurjević
(original Croatian follows the English reading)
http://www.lavenderink.org/sound/mamasafari.mp3
Some people live and die worse than their cows.
When the people were taken away, cows lowed in the fields until they died.
When I talk about this to colleagues, they turn to one another, as if I'm crazy.
How do you talk about that at conferences? That's much too practical for conferences.
That's too practical even for poetry.
I remember the meadow where I cry because I'm scared of a little dog, of the woods in which I get lost, and the dog finds me.
In the photographs they used to bring to us, shaggy new grass and wild onions had grown from the ashes.
Mom's a stranger today, and she's going on a fieldtrip, on a safari to her own country.
Are there flowers, where the two of us are going with a Gianni rental, growing from the uncle's green vertebra. Or does someone's tomato stake jut from Grandma's toothless mouth.
We'll get a rental in a nearby town.
When finally we go to our mountain.
We've been planning this safari for twenty years, every spring.
Read More